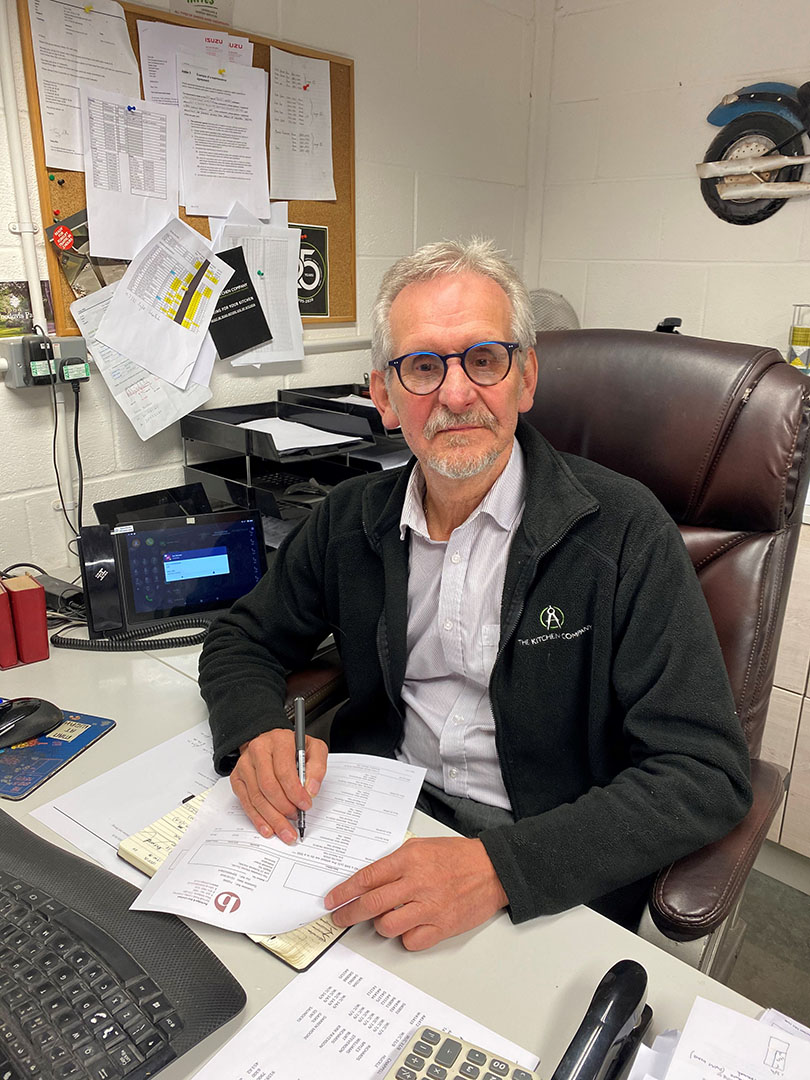 Tony Ellis
Managing Director

When I started the business with a very small workforce I was the person designing and selling the kitchen, helping to make the kitchens, sometimes the delivery driver, and on many occasions fitting the kitchen.
I am still very active in the business with many experienced people around me doing the jobs I used to do, however when required I am still willing and able to  roll up my sleeves and do what needs to be done.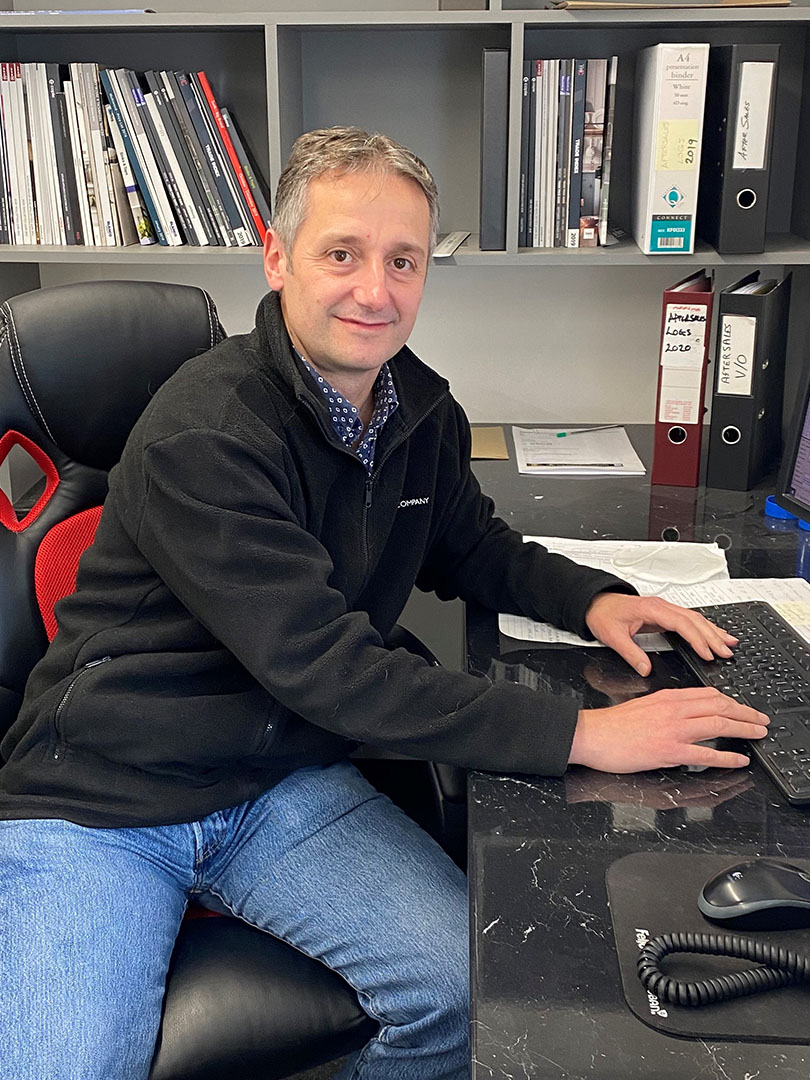 Rob Billet
Operations Director

Rob joined the Company in 2002 as a bench hand and machine operator. Due to his uncompromising determination for things to be done right and his eye for detail he progressed to overseeing the production side of the business.
For the last few years he has been predominately office based working to ensure a smooth transition between design and production and expanding his expertise further . Due to his knowledge of the kitchen industry and his determination to succeed, he was appointed Operations Director in May 2018.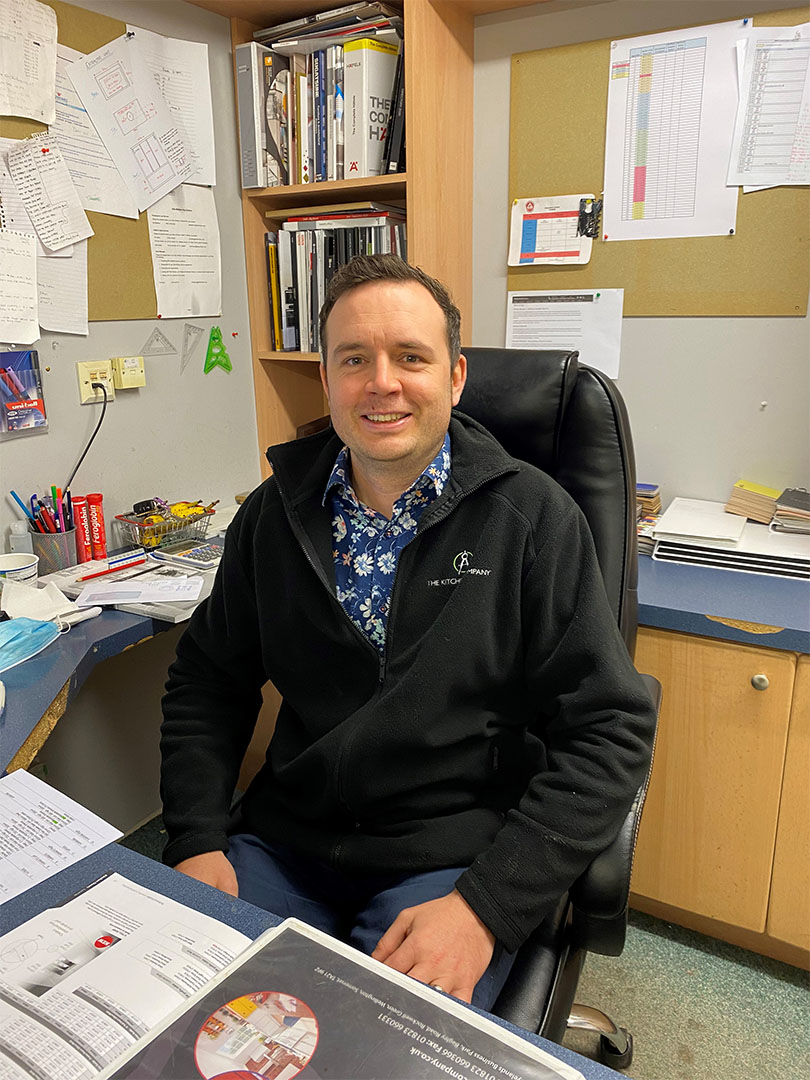 Luke Green
Sales Director

Luke joined us in 2001 as a stores assistant at the age of seventeen. He decided that he wanted to achieve more than this, so put himself through college in his own time to gain a City & Guilds in computer aided design.
Luke has been a key part of the team for many years, looking after a proportion of our builder client base, designing kitchens and managing projects. Due to his knowledge of the kitchen industry and as a result of his determination to succeed, he was appointed Sales Director in May 2018
Fergus Clark
Contracts Manager

Fergus joined us in 2016 having worked in the kitchen industry for 17 years. He now manages the largest part of our contract base.
Fergus prides himself in staying calm in a crisis and retaining a sense of humor at all times.
Will Pidgeon
Project Manager

Will joined the team in October 2017 as the Contracts Kitchen Designer for the South West. He has brought with him his vast knowledge and experience of designing Kitchens, Bathrooms and Bedrooms after being a lead Kitchen Designer for a national kitchen company for 28 years.
Will likes to think outside the box which helps him to design really inspirational kitchens and his attention to detail means the designs are full of clever storage solutions and real functionality. He now looks after one of our largest housing developers and has established an excellent working relationship with all concerned in the projects
Denver Clarke
Retail Sales
Showroom Manager - Taunton

Denver joined us in 2004 after working for a company in which he designed and space-planned high quality interiors in both commercial and private outlets. He has a BA Honours degree in three dimensional design as well as Art and Design and Computer Aided Design qualifications.
Denver manages our Taunton Showroom where his attention to detail, excellent design capability and ability to oversee complex projects in the Retro, handmade and one off pieces of furniture have made him a firm favourite with his clients.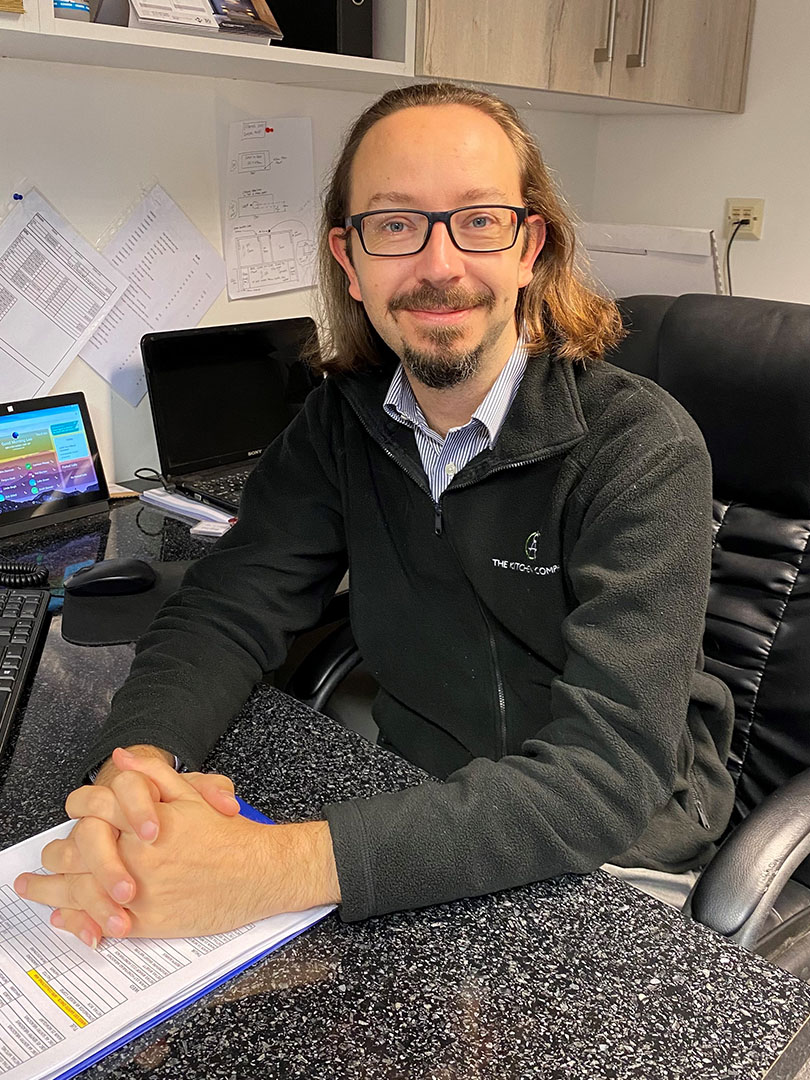 Anthony Coles
Retail Sales
Showroom Manager - Wellington

Anthony joined us in 2016 after working as a Branch Manager for a national kitchen company for the last 5 years. With over 14 years experience in the kitchens industry in almost all sectors Anthony has developed a fantastic knowledge of the industry and prides himself on his ability to help you through what can be a confusing process- all of which makes him perfect to manage our showroom in Wellington.
Specialising in creative solutions for small spaces, Anthony is a firm believer in making your kitchen work for your lifestyle above all else.
His claim to fame is he once raced a Go-Kart head to head with Formula 1 driver Rubens Barichello (although he's less vocal about the fact he lost!)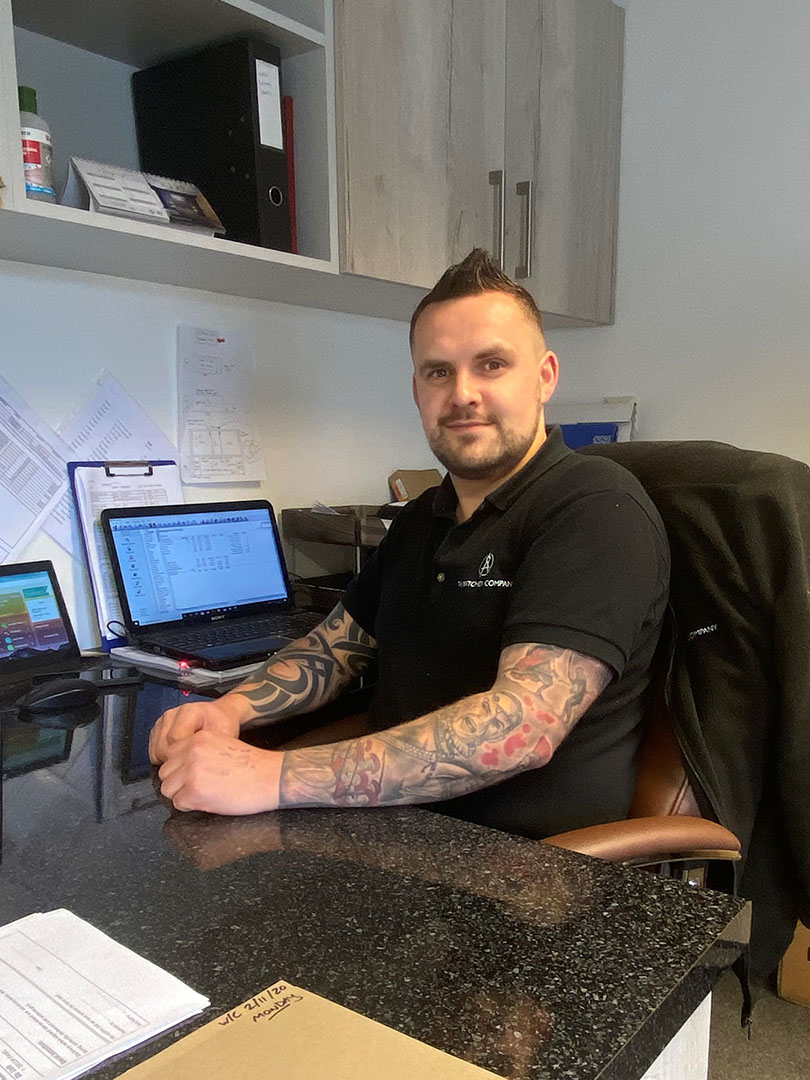 Lee Ellis
Production Manager

Lee joined The Kitchen Company in 2009 as a bench hand but quickly moved on to running the edge bander which he did for three years. He was eager to learn more and made it his business to showcase his capabilities. His hard work and enthusiasm earnt him promotion to shop floor manager and recently to production manager, we are sure there is more to come.
Lee enjoys weekends with his family and playing skittles on Friday night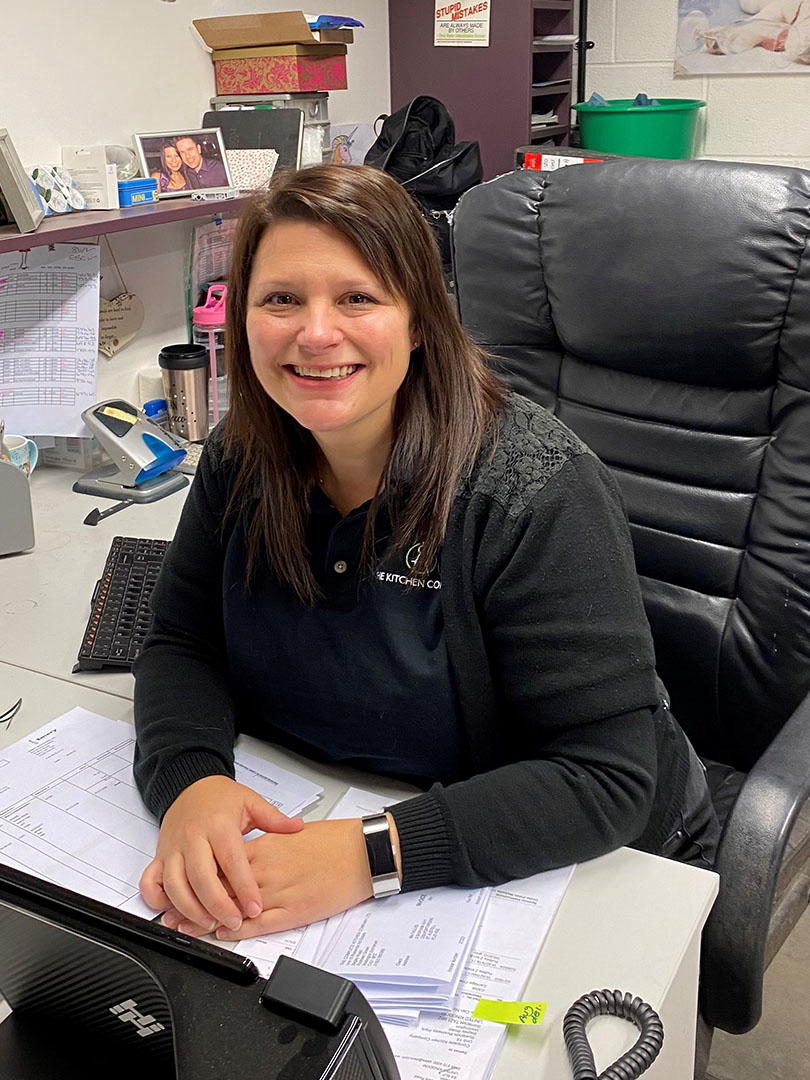 Kelly Paul
Senior Accounts Manager

Kelly joined our Company in 1998 and is one of our longest serving members of staff. She progressed quite quickly into an accounts position where her sunny disposition, attention to detail and perseverance has ensured an excellent working relationship with customers and suppliers for the last seventeen years. Nothing is too much trouble and a smile is always there.
Kelly has married and become a mum to two beautiful children since being with us so is busier than ever but still smiling.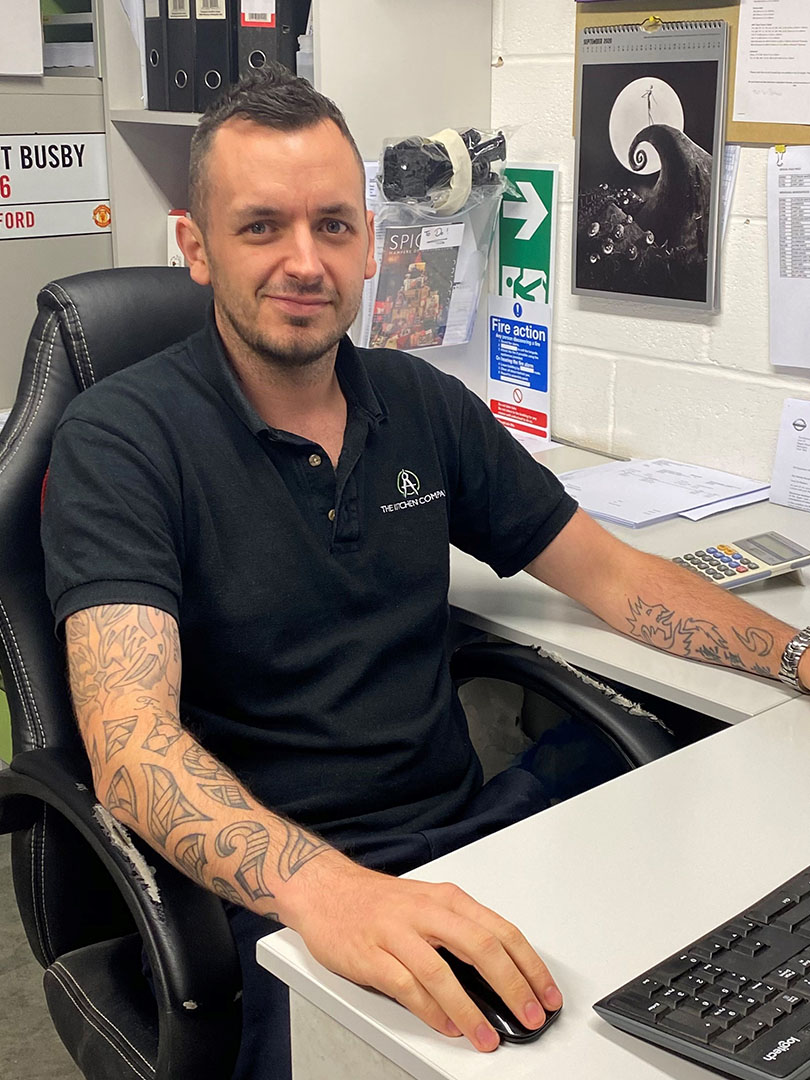 Scott Sloman
Accounts Manager
Data Protection Officer
Health & Safety Officer

Scott is a valuable and versatile member of our team. Whilst his main job is accounts he has proved his capabilities in other areas including IT, First Aider, Data Protection Officer and more recently Health & Safety Officer
He joined us in 2010 following an eight year career in the plumbing and heating industry at which point he felt he needed new challenges. Accounts were the new challenge at which he has excelled.
Scott is an avid Manchester United supporter whilst the MD supports Chelsea so daily football banter ensues. Whilst Scott thinks his biggest company achievement to date involves consuming a rather large amount of Maltesers in one go, we think its his dogged determination to turn up for work despite broken limbs and many other things in order to do his job.
Kel Sloman
Admin

Kel joined us in Feb 2019 having spent many years working in care with an admin background. She has already got herself the nickname of Mabel the label as if you leave anything unattended it will end up with a label on it!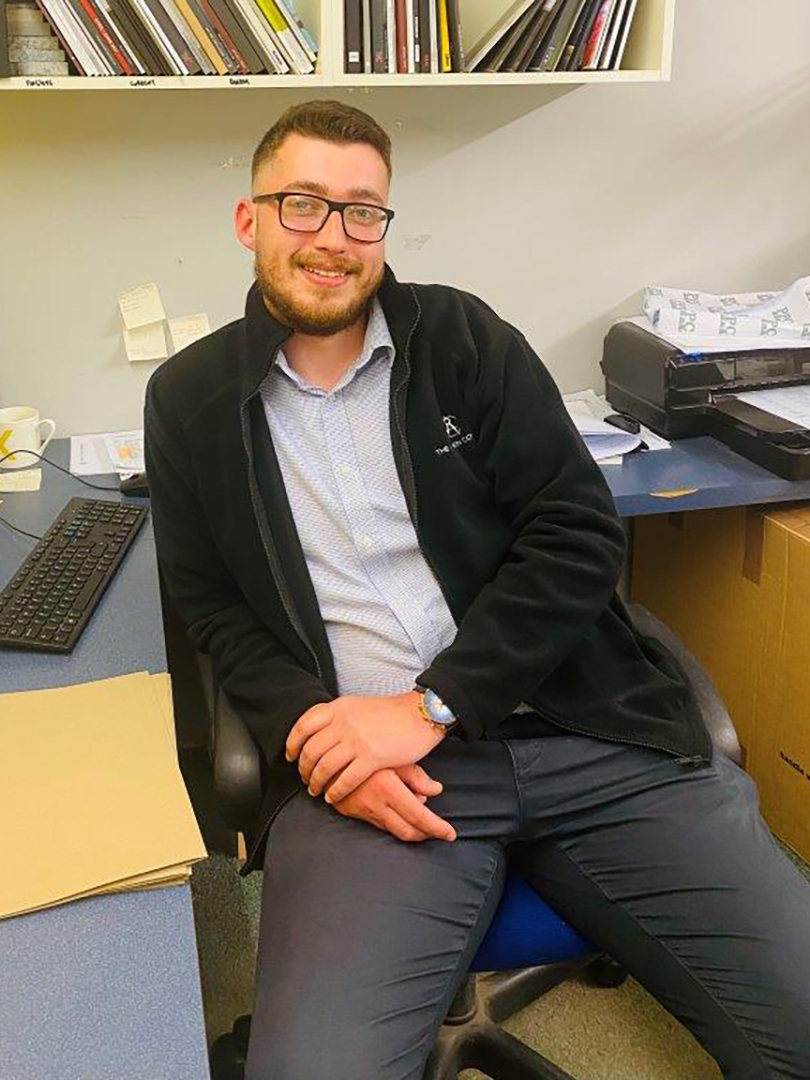 Kane Stanford
Contract Administrator

Kane joined us in 2021 having previously worked in the sales sector where he developed excellent skills dealing with both commercial and retail customers.
He now works within our contracts team and is very involved in the many aspects of supplying our kitchens to Contract clients.
In his spare time he does motorcross and enjoys tinkering with his bikes and cars.