Ex-Display Handmade Kitchen – £1,920.00 Inc VAT
Display consists of: 6 Kitchen Units, including Panels, Plinths, Cornice & Pelmet. Appliances, Sink, Tap & Bin available separately. Neolith worktops will be included FOC, but whilst every effort will be made to ensure safe removal, The Kitchen Company accept no liability should breakages occur.
Ex-Display Stained Timber Kitchen Island – £960.00 Inc VAT
Display consists of: 5 Kitchen Units, including Panels, Plinths, Cornice & Pelmet. Granite worktops will be included FOC, but whilst every effort will be made to ensure safe removal, The Kitchen Company accept no liability should breakages occur.
SMEG SR964GH – £132.00 Inc VAT (Ex-Display, Unboxed)
Smeg SR964GH Victoria 600mm Gas Hob White Victoria hobs are equipped with 4 burners including an ultra-rapid burner with 4kW power, and robust pan stands. The hob's exclusive retro design makes it hugely eye catching, a real focal point in your home. Product Overview Take the dusty recipe book off the shelf and give it a run for its money with this stainless steel Smeg gas hob. It has 4 burners, so there's plenty of room to prepare the starter and the main course at the same time. One of these cooking zones is a nifty wok burner too – great for when you're experimenting with the Oriental section. Plus, thanks to the sturdy cast iron pan supports, your pans will never be at risk of tumbling over either. And, because this model has simple rotary dials, you'll never struggle selecting the best settings. Key Features • Standard 4 burner gas hob. • Sturdy, durable cast iron pan supports. • Wok burner provides quick, intense heat. • Easy-to-use rotary dials. • Dimensions (cm) - H3 x W59.5 x D50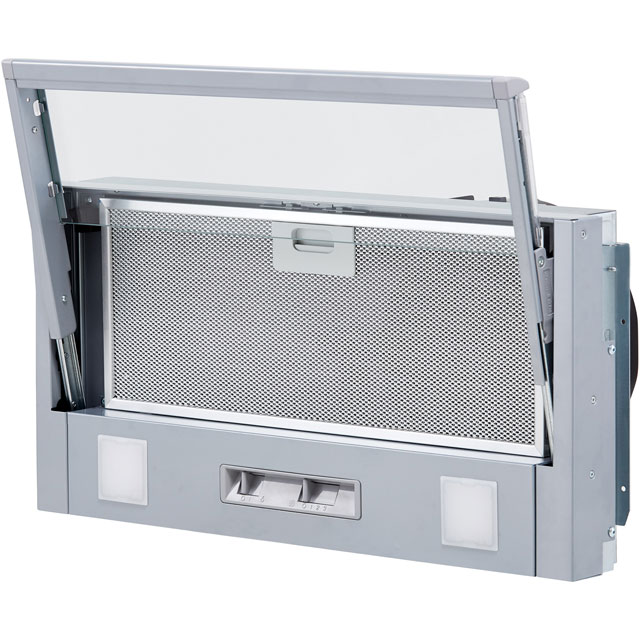 SMEG KSET56LXE2 – £82.80 Inc VAT (Ex-Display, Unboxed)
Smeg KSET56LXE2 56 cm Integrated Cooker Hood - Stainless Steel The KSET telescopic hood can be pulled out towards your cooking area when in use and then slides neatly away when not being used. The 2 low energy consumption LED lights on the hood beautifully illuminate the hob below and provides ambient lighting within the kitchen whilst the combination of its powerful motor and 3 speeds, brilliantly removes fumes and odours with ease. An aluminium filter collects any grease and can be easily cleaned by hand with soapy water. This hood also features an easy-to-use slider control. Dimensions (H)20.8 x (W)56.6 x (D)27.6 Brand Smeg Colour Stainless_Steel Category Integrated Cooker Hoods SKU KSET56LXE2_SS Dimensions With Packaging (H)38 x (W)66 x (D)23 cm Weight 7 Kg Grease Filter Yes - Included Weight With Packaging 7 Kg Hood Type Telescopic
AEG BES355010M – £318.00 Inc VAT
Polar T316 Ice Maker 20kg 38cmW x 47cmD x 59cmH The Polar G-Series commercial ice machine is the perfect solution for delivering a reliable source of up to 20kg of bullet-shaped ice cubes a day. Whether you're using the ice for food display or cocktails, this mains-fill machine works tirelessly to keep up with demand. With a compact countertop design, the G-Series helps to you to position the machine exactly where it's needed, providing quick access, and reducing the need for transporting ice across the kitchen. The generously sized ice storage container safely holds up to 4kg of ice too, so there'll always be a plentiful supply when you need it most! Efficiency and ice hygiene are also prioritised, as the solid front door protects the contents from contamination whilst also reducing running costs. Supplied with easy installation kit and handy food-safe ice scoop. Product features Capacity 4kg Material Stainless Steel Output 20kg/24hr Weight 28kg Colour Stainless Steel Ice is dispensed into the 4kg capacity bin ready for easy access Impressive 4kg capacity helps you keep up with demand User-friendly, push-button controls for simple operation with little training required Solid door helps to maintain temperature and keep ice free from contaminants Time-saving, easy-clean construction makes maintaining the unit simple Simple, manual defrost function helps to keep the unit performing at its best Sturdy adjustable feet allow easy positioning Auto fill – requires plumbing into a mains water connection for non-stop ice production Approx. ice dimensions: 40(H) x 28(W)mm – bullet shape ice
SIEMENS ER14154EU – £100.00 Inc VAT
Siemens ER14154EU 60cm wide 4 Burner Gas Hob • Colour : Stainless steel • Manufacturer : Siemens • 60cm wide gas hob • Side mounted controls • 4 burner gas hob: 1 high speed burner, 2 standard burners, 1 economy burner • One handed ignition via control knobs • 2 piece black enamel pan supports • Black enamel burner caps • Additional trivet for use with smaller pans • Rubber feet on the pan supports • Flame failure • Simmer setting on all burners for easy, accurate, controlled simmering • Factory set for connection to mains gas • LPG jets included • 2 year guarantee • Dimensions: H59 x W582 x D512 mm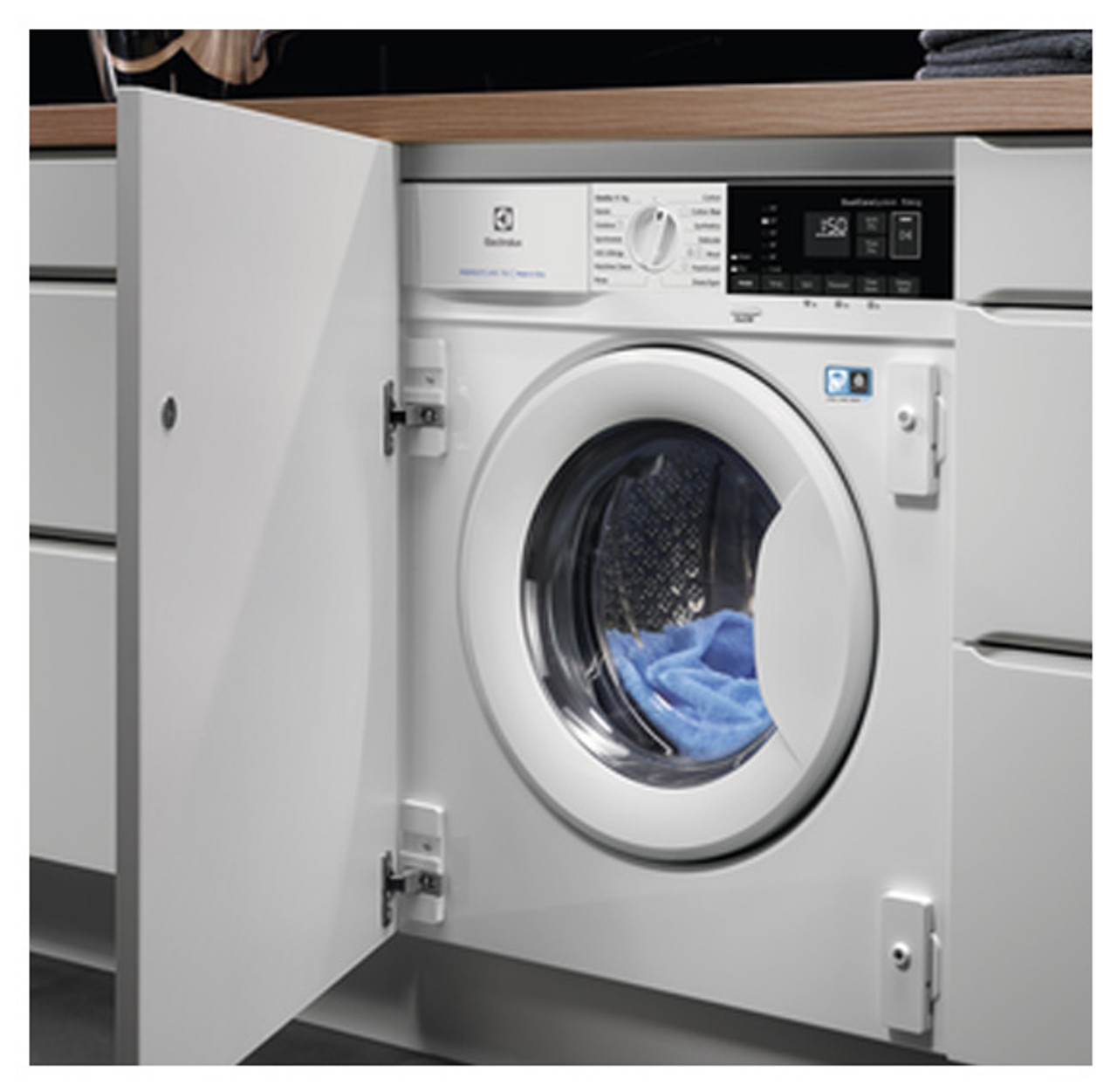 ELECTROLUX E776W402BI – £672.00 Inc VAT
ELECTROLUX, E776W402BI, BUILT IN WASHER DRYER Choose your spin speed from 500 / 700 / 900 / 1600 rpm, as well as the start time using the Delay Start function. This Electrolux washer dryer includes SensiCare technology which senses the type of fabric and weight of the load to adjust the temperature and drum movement to provide a perfect wash every time. Use this washing machine any time of day or night as it has been designed with peace and quiet in mind. Select the SteamCare and FreshScent functions to inject scented steam in to your laundry to reduce wrinkles, reduce the need to iron and refresh your clothes. Choose the 60 minute programme to wash and dry small loads of 1kg to be ready when you need them. This is a condenser dryer meaning no venting is required, meaning more options for placement in your kitchen. Wash Programmes include; Cotton, Cotton Economy, Synthetics, Delicate, Wool, Steam, Spin / Drain, Rinse, Machine Clean, Anti-Allergy, SportWear, Outdoor, Denim, 1 Hour / 1kg Wash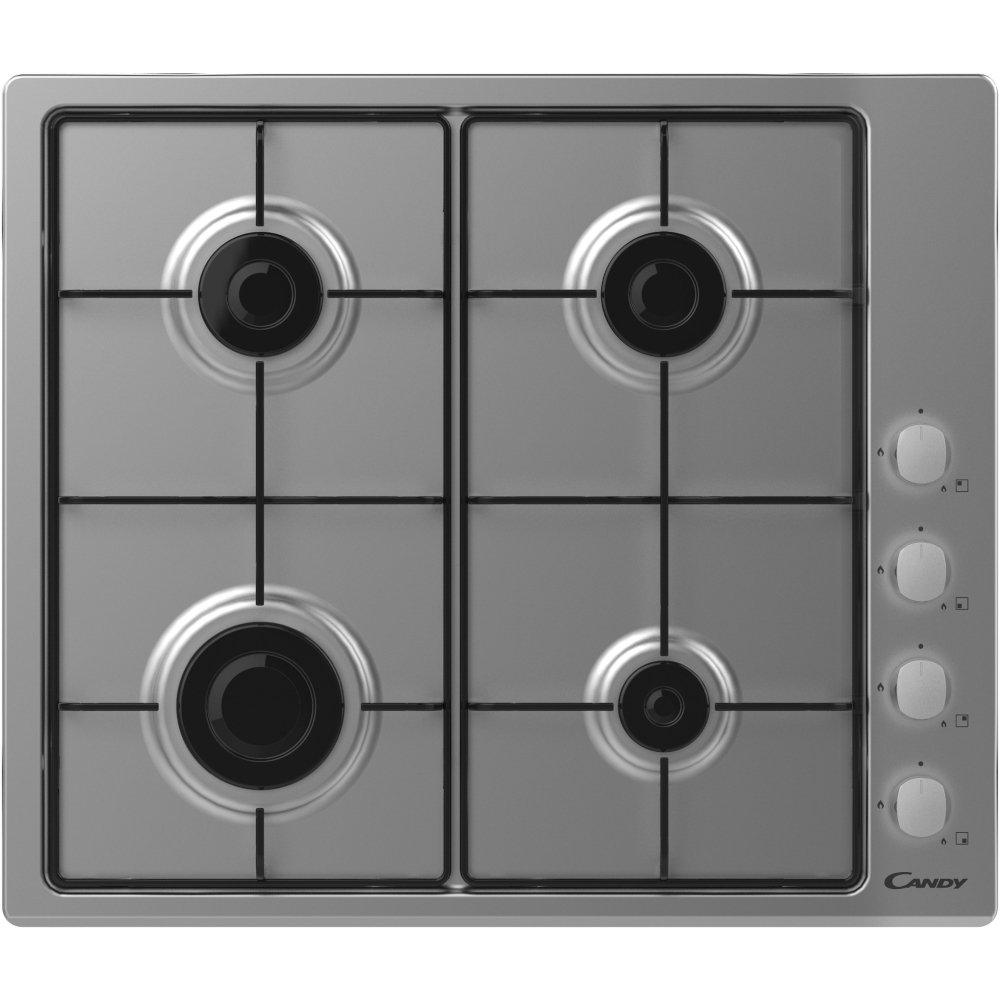 CANDY CHW6LX – £88.00 Inc VAT
Candy 60cm 4 Burner Gas Hob - Stainless Steel Key Features • 4 Burners • Enamel Pan Stands • Automatic Ignition • Silver Control Knobs
NEFF T51T55X2 – £492.00 Inc VAT
Neff T51T55X2 60cm Four Zone Induction Hob With FlexInduction And Point And Twist Control - Black Special features • Electronic control • Touch control FlexInduction operation • Cooking zone selection and temperature control via removable "Point & Twist" magnetical central control • 2 x FlexInduction zones with different usage possibilities: each has 2 single induction zones of 480 cm2 or 1 flexible induction zone of 960 cm2 • LED timer for each zone with switch off function and acoustic signal • Power boost for all induction zones • Automatic pan recognition • Power management function Features • 4 zone induction hob • 2 stage residual heat indicators • Control panel lock • Safety cut out facility • Control panel suspension • warming function for all cooking zones
NEFF N17ZH10NO – £200.40 Inc VAT
NEFF N90 N17ZH10N0 Accessory Drawer - Stainless Steel Clever integration This accessory drawer is ideal for extra storage space. With the capacity to store up to 14 dinner plates or 64 espresso cups, you'll always be ready to entertain. Smart and robust The N17ZH10N0 features a seamless push and pull function. And as the drawer is on telescopic rails, it glides open with ease, ensuring your crockery is kept safe when opening and closing the drawer. With exceptional build quality and plenty of space, the N17ZH10N0 is the perfect finishing touch to a modern, classy kitchen.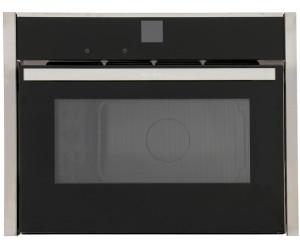 NEFF C17UR02NOB – £618.00 Inc VAT
Designed for upper cabinets, the Neff C17UR02N0B built-in microwave is easy to operate via a touch control panel offering a range of power levels and automatic programmes. With a stainless steel trim, it will bring a touch of sleek styling to any kitchen. Top features: - 36 litre capacity lets you cook more at once - Seven automatic programs to choose from to cook with precision - Versatile performance - Safe, practical door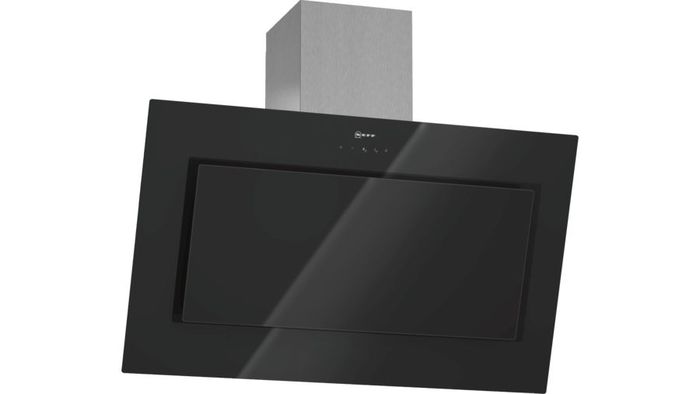 NEFF D39E49SOGB – £220.00 Inc VAT
This 90cm cooker hood from Neff is perfect for a larger kitchen. The sleek black glass canopy gives this hood a chic look that definitely outshines other, duller hoods. The Neff D39E49S0GB not only looks good but it also has lots of helpful features that make life in the kitchen easier. Features • Black glass angled canopy • Touch control panel • 2x halogen lamps • For wall-mounted installation • Suitable for ducted extraction and recirculation • Maximum extraction rate of 690m³/h - perfect for larger spaces • Maximum noise level: 76db • Dimensions: H81.5 x W89.8 x D34.3
NEFF D49ED22NOB – £264.00 Inc VAT
N 50Telescopic cooker hood 90 cm Silver metallic • Efficient Drive Motor – Quiet and energy-efficient hood motor for a calmer kitchen. Quiet and calm in the kitchen. > Our Efficient Drive motor brings harmony to the kitchen. It's whisper-quiet and powerful too. Now you can focus on your cooking, and your guests, while your extractor keeps your kitchen calm, clean and serene. • Intensive speed setting: increases the extraction rate when the steam gets intense • LED Lighting – Clear illumination while you cook. • Automatic After-running – ventilation continues for several minutes after you turn it off
NEFF J1GCCOANOB – £636.00 Inc VAT
NEFF N30 J1GCC0AN0B Built Under Electric Double Oven - Stainless Steel - A/B Rated Product Overview Release your inner chef with this built under double oven from Neff. The main 47 litre cavity is multifunctional, giving you 5 programmes to choose from depending on the type of dish you're cooking. Because CircoTherm® technology forces the hot air in different directions, your food will cook evenly too – which also prevents flavours from transferring between strong-smelling ingredients like fish and garlic. Plus, thanks to the fan grilling setting, Sunday roasts just got a whole lot better, as the powerful function leaves your meat succulent inside and deliciously crisp outside. And if your oven is starting to look a bit grubby and needs a clean, the grease-proof enamel coating lets you easily wipe away any splatters with a damp cloth. Key Features • Main oven gives you lots of different ways to cook • Gives you fast, even cooking without flavour transfers • Powerful fan grilling function for succulent meat • Grease-proof enamel coating makes oven cleaning easy • Dimensions (cm) - H71.7 x W59.4 x D55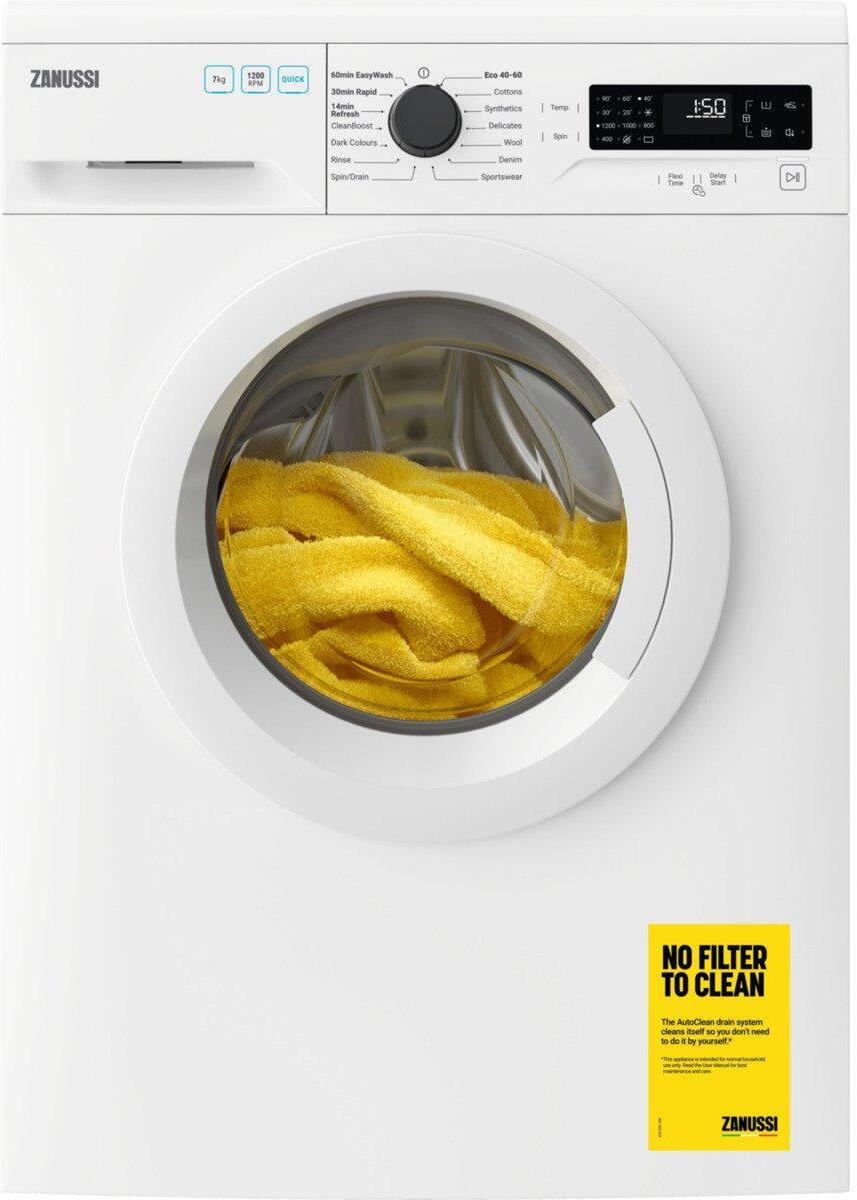 ZANUSSI ZWF725B4PW – £264.00 Inc VAT
ZWF725B4PW P2 SHORT FRONT LOADING FULL SIZE 7 KG 1200 RPM Reduce time, maximise performance, with Quick Programmes The Quick Programmes are built for mid-week washes and smaller loads. Choose between the Easy 60-minute wash, Rapid 30-minute cycle, and the 14-minute Refresh wash. For great results, at a time that suits you. Features • Freestanding washing machine • Load capacity 7kg • 1200 spin speed RPM • 21 programmes including: + • Wool programme • Pre wash option : Prewash option • Delay start option • Extra rinse • 1.031 class wash performance
ZANUSSI ZITN641K – £228.00 Inc VAT
Cook up a storm with this Zanussi induction hob. Its 4 zones give you lots of space to boil tagliatelle, fry bacon and simmer a homemade carbonara sauce at once. Electromagnets beneath the surface will directly heat the base of your pans too, rather than the whole surface, for efficient cooking. It also comes with pan detection technology, and this means it'll only start to warm up once it detects a pot on top, making it much safer to use. Plus, if you're in a hurry and need to give the kids a quick meal, just flick on the PowerBoost mode. This gives an extra burst of power, for a fast turnaround. And thanks to the simple touch controls, adjusting the settings is easy. Key Features • 4 induction zones, for safe responsive cooking • Hob heats your pans and not the surface to save energy • Boost power when you need an intense blast of heat • Easy-to-use touch controls • Dimensions (cm) - H6 x W59 x D52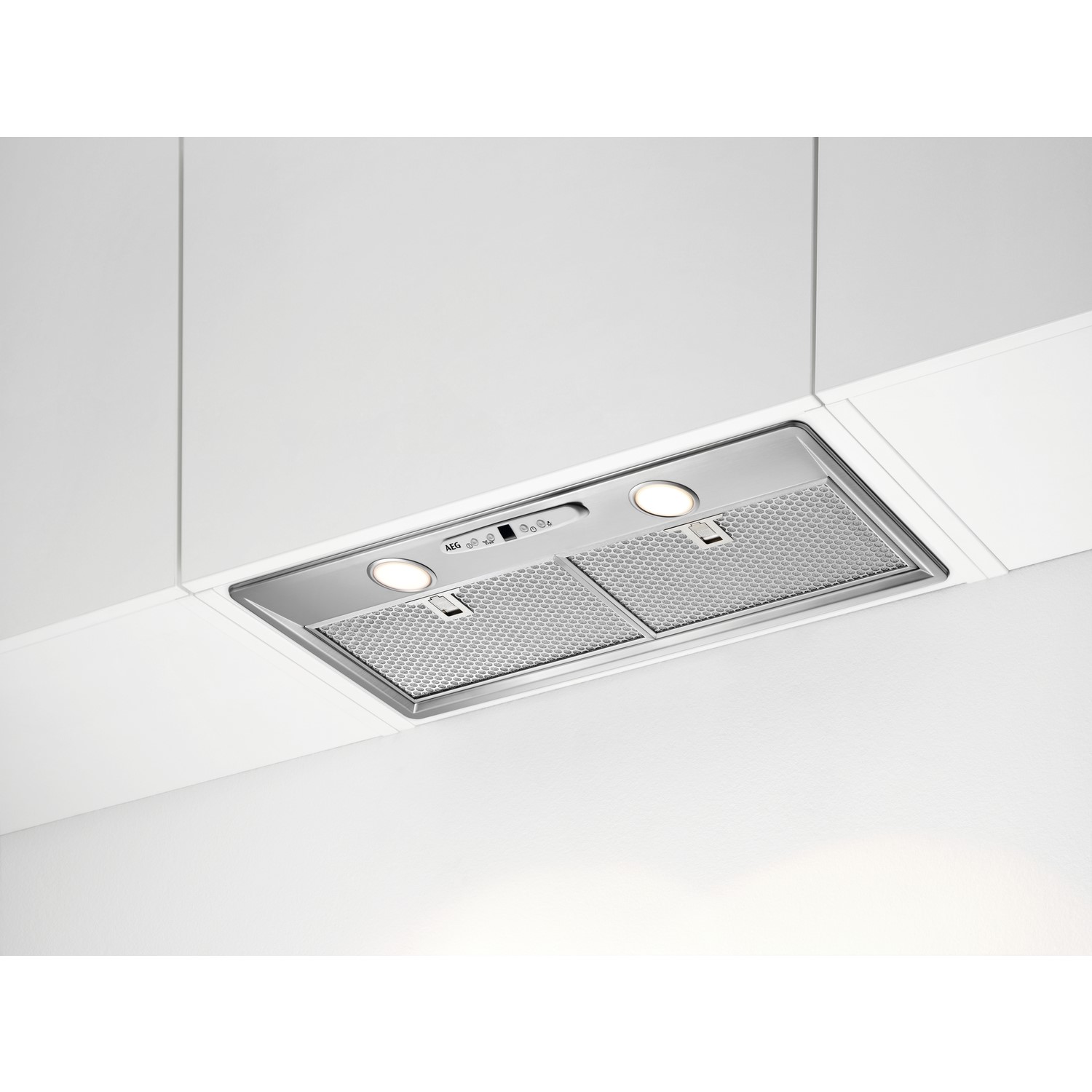 AEG DGB3850M – £228.00 inc VAT
AEG DGB3850M 70 cm Canopy Cooker Hood - Stainless Steel - C Rated This integrated cooker hood from AEG will blend seamlessly into the design of your kitchen. It has a maximum extraction rate of 600 cubic metres of air per hour, which makes it an ideal choice for medium-sized kitchens. As it has a width of 70cm, it will also sit perfectly above a standard-sized hob. This model is best suited to busier kitchens, as it has a maximum noise level of 63dB. It even has really handy LED lights, which illuminate your cooking area to help you keep an eye on your meals as you prepare them. Key Features • Quickly clears the air in a medium-sized kitchen • Suitable for use above a standard-sized hob • Medium noise level – like a dinnertime chat with family • Efficient LED lights help you monitor food as it cooks • Dimensions (cm) H24.5 x W70 x D28.5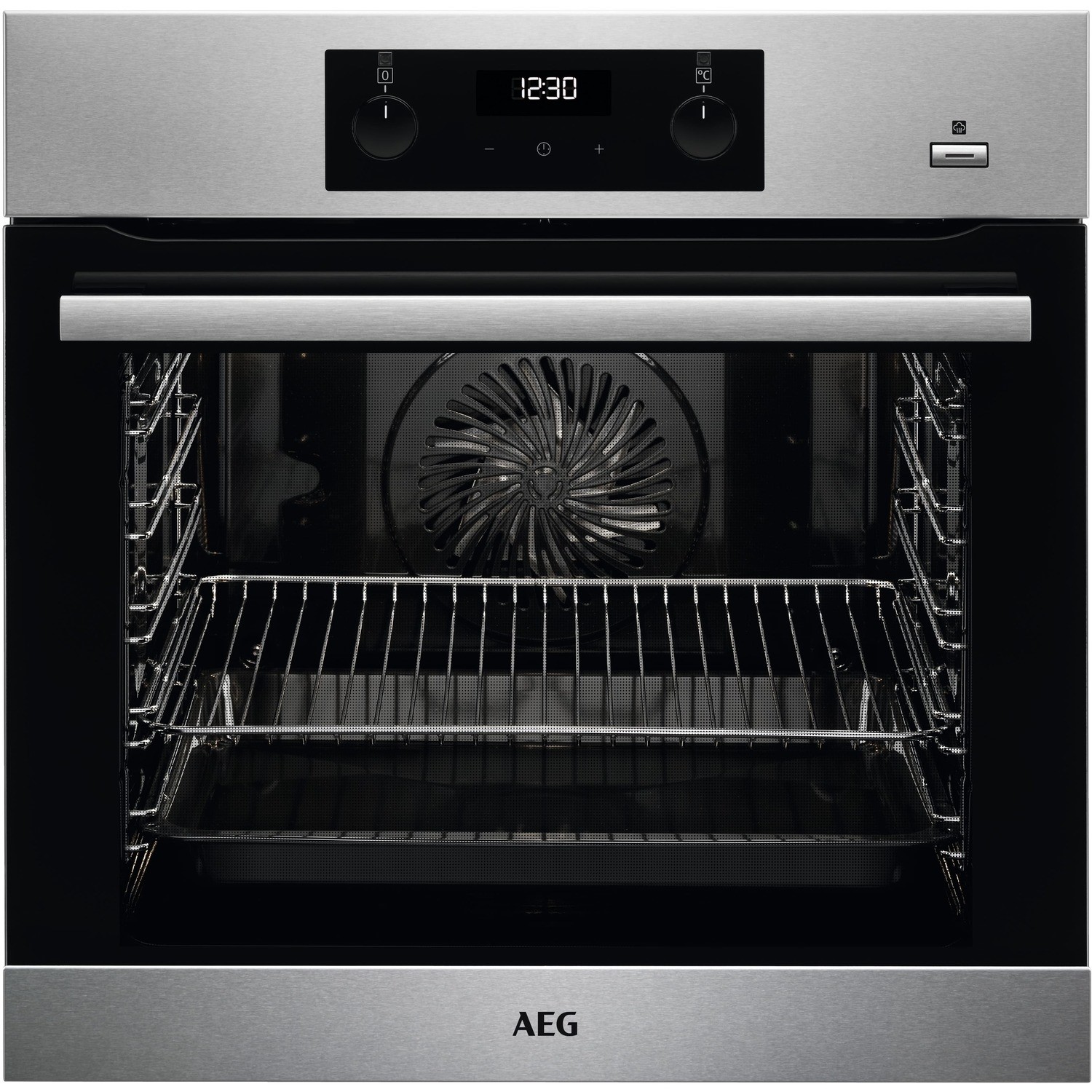 AEG BES355010M – £318.00 Inc VAT
AEG BES355010M Built In Electric Single Oven with added Steam Function - Stainless Steel - A Rated Prepare your favourite recipes in style with this sleek single oven from AEG. It has a 71 litre capacity, and because it's multifunctional, you'll always be able to find a programme for your dish, whatever you're cooking. If you fancy yourself as an avid baker, you'll love this model because it has the SteamBake feature. This uses steam to create deliciously crispy breads that are light and fluffy in the middle. Plus, thanks to the Hot Air function, heat is evenly circulated around the full cavity, for perfectly even results. It also has a grease-proof enamel coating to prevent any food splatters sticking to the inside, meaning all it'll need is a quick wipe down. Key Features • Large 71l multifunctional oven has lots of programmes • Bake using steam for crusty breads and fluffy cakes • Clever fan system cooks food evenly over every shelf • Grease-proof enamel coating makes oven cleaning easy • Dimensions (cm) - H59.4 x W59.5 x D56.7